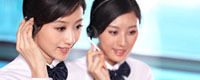 Name: Eric Wang
Tel: +86-21-57818178
Fax: +86-21-57818178
Mobile: +86-13567830778
E-mail: INFO@CCN-AUTOPARTS.COM
Add: Add. : Kaiyuan Industrial Park, Jiashan, Zhejiang, China
Skype: ERICINFO2000
WeChat: ERICINFO2000
whatsapp: +86-13567830778



Product name : Water Temperature Sensor

Item : CN-S-W1101
Details:
Water Temperature Sensor
CN-S-W1101

Application: NISSAN, FORD, RENAULT, OPEL, GM

OE number:

1960041,1960296,1961789,22630-00QAH,2263000QAH,22630-0M200,226300M200,
22630-1W400,226301W400,22630-3NA0A,226303NA0A,22630-43Y00,2263043Y00,
2263044B10,22630-44B10,2263044B20,22630-44B20,2263071L00,22630-71L00,
226307Y000,22630-7Y000,2263095F0B,22630-95F0B,2263099B00,22630-99B00,
2263099B10,22630-99B10,22630D9701,22630-D9701,22630D9702,22630-D9702,
22630-ED000,22630ED000,22630-JN00A,22630JN00A,4415176,2345012920,
23450-12920,5001870250,7701058398,93180124,22630-44B00,2263044B00,F6XA-10884-AA,F6XA10884AA,F6XZ-10884-AA,F6XZ10884AA,SU4072,TX78
Principle:
The water level sensor in the container transmits the sensed water level signal to the controller, and the computer in the controller compares the measured water level signal with the set signal to obtain a deviation, and then sends it to the water supply electric valve according to the nature of the deviation. " The instruction "On" and "Off" ensure that the container reaches the set water level. After the water inlet procedure is completed, the computer in the temperature control part sends an "open" instruction to the electric valve that supplies the heat medium, so the system starts to heat the water in the container. When it reaches the set temperature. The controller only issued the command to close the valve, cut off the heat source, and the system enters the thermal insulation state. During the programming process, to ensure that the system does not open the electric control valve that controls the heat source when the system does not reach a safe water level, thereby avoiding heat loss and accidents.
The function of the water temperature sensor is to convert the temperature of the cooling water into an electrical signal. After entering the ECU:
1. Correct the fuel injection amount; increase the fuel injection amount when the temperature is low.
2. Correct the ignition advance angle; increase the ignition advance angle at low temperatures, and postpone it to prevent detonation at high temperatures.
3. Affects the idling control valve; when the temperature is low, the ECU controls the action of the idling control valve according to the water temperature sensing signal to improve the speed.
4. Affect the EGR valve.