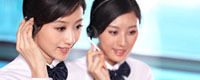 Name: Eric Wang
Tel: +86-21-57818178
Fax: +86-21-57818178
Mobile: +86-13567830778
E-mail: INFO@CCN-AUTOPARTS.COM
Add: Add. : Kaiyuan Industrial Park, Jiashan, Zhejiang, China
Skype: ERICINFO2000
WeChat: ERICINFO2000
whatsapp: +86-13567830778



Product name : Exhaust Air Pressure Sensor (DPF)

Item : CN-S-G3901
Details:
Exhaust Air Pressure Sensor (DPF)
CN-S-G3901

Applicable:MERCEDES-BENZ

OE Number:
A0061539528,A0071536128,A6429050100,0061539528,A0061534928,0061534928,
0071536128,6429050100,0281002924,0281006279,0281002925,A0051537728,
A0041539528,0041539528,0051537728,0051537428,0291006279,68012053AA,
A642905010,61539528,VP29,0281006025,0281002823,0281002822,
0906215,LXP015,KXP001,16950,EXP002
Exhaust Air Pressure Sensor(DPF)

Exhaust Air Pressure Sensor is a sensor used to measure two kinds of pressure difference.
The working principle of the differential pressure sensor is directly measured on the pressure sensor diaphragm. The micro displacement generated by the diaphragm is proportional to the pressure, which changes the capacitance of the sensor, and detects this change through the electronic circuit and outputs the corresponding pressure signal measurement standard.